2018 Summer Meeting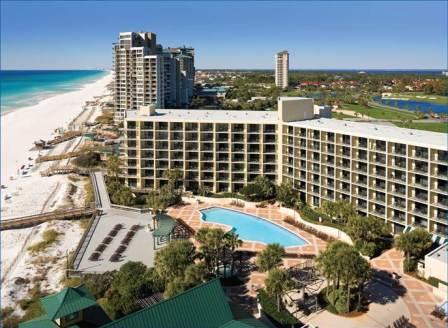 August 3-5, 2018
Sandestin Beach Hilton
Destin, Florida
GUEST FACULTY:
Thomas Prescott Atkinson, M.D., PhD
Children's Hospital, Birmingham, Alabama
Professor/ Director, Div of Pediatric Allergy, Asthma & Immunology Pediatrics (Adjunct Appointments: Medicine, Microbiology)
Bradley E. Chipps, M.D., President, ACAAI
Capital Allergy & Respiratory Disease Center
Sacramento, CA 95819
Jennifer L. Trevor, M.D.
Clinical Assistant Professor of Medicine
Division of Pulmonary, Allergy, and Critical Care Medicine
University of Alabama at Birmingham
Case Conference:
John Anderson, M.D., Alabama Allergy & Asthma Center, Birmingham, Alabama
Carolyn Comer, M.D., Alabama Allergy & Asthma Center, Birmingham
Miranda Curtiss, M.D., UAB Allergy/Immunology Fellow
Michael Gates, M.D., Pulmonary Associates of Mobile
Njeri Maina, M.D., PhD, UAB Allergy/Immunology Fellow
Cali Reynolds, M.D., UAB Allergy/Immunology Fellow
REGISTRATION:
Members who have paid 2018 dues: Free
Members who have not paid 2018 dues: $200 After July 5: $250
Non-Members: $250 After July 5: $350
1st 2 years out from Fellowship: $50
Fellows: Free Registration
Would you like to provide a financial contribution to the ASAAI to offset the cost of providing a travel grant for current Fellows in the UAB program? If so, please write a check to the ASAAI. Every contribution counts and assists with expenses associated with travel and lodging. The future of our specialty depends on the excellent training of our Fellows! Thanks for your generosity!!
Send to: ASAI
Mr. Richard Carson
19 South Jackson Street
Montgomery, Alabama 36104
Hotel Reservations:
Call the Sandestin Hilton Directly: 850-267-9500

Group Name: AL Society of Allergy and Immunology 39th Annual Postgraduate Review Course
Attending the "Hit the Beach Reception"? Call the ASAAI office at 334-954-2577
All Other Inquiries Call Richard Carson: 334-954-2577 or Email: SpecSoc@aol.com
2017 PHARMACEUTICAL SPONSORS
Accredo/Express Scripts
AstraZeneca
Baxalta
Circassia
CSL Behring
Diplomat Specialty Infusion Group
GSK
Horizon Pharma
Kaleo
Mylan, Inc.
Novartis
Pfizer
Pharming
Restech
Sanofi
Shire
TEVA