2017 Summer Meeting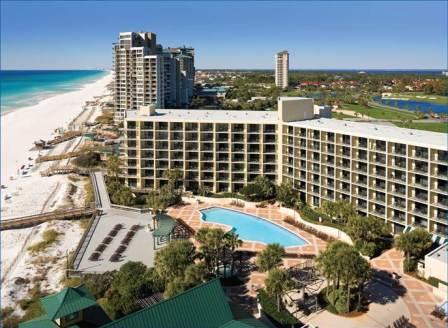 August 4-6, 2017
Sandestin Beach Hilton
Destin, Florida
GUEST FACULTY:
Larry Borish, M.D.
University of Virginia School of Medicine
Professor of Medicine and Microbiology, Asthma and Allergic Disease Center
Scott Commins, M.D.
UNC Allergy & Immunology Clinic
Associate Professor of Medicine
Thomas Platts-Mills, M.D.
University of Virginia School of Medicine
Chief, Division of Allergy, Asthma and Immunology
Professor of Medicine and Microbiology, Disease Center
Stephen Tilles, M.D.
President, ACAAI
Partner, Northwest Asthma and Allergy Center
REGISTRATION:
Members who have paid 2017 dues: Free
Members who have not paid 2017 dues: $200 After July 6: $250
Non-Members: $250 After July 6: $350
1st 2 years out from Fellowship: $50
Fellows: Free Registration
Would you like to provide a financial contribution to the ASAAI to offset the cost of providing a travel grant for current Fellows in the UAB program? If so, please write a check to the ASAAI. Every contribution counts and assists with expenses associated with travel and lodging. The future of our specialty depends on the excellent training of our Fellows! Thanks for your generosity!!
Send to: ASAI
Mr. Richard Carson
19 South Jackson Street
Montgomery, Alabama 36104
Hotel Reservations:

Call the Sandestin Hilton Directly: 800-559-1805 or 850-267-9500
Attending the "Hit the Beach Reception"? Call the ASAAI office at 334-954-2577
All Other Inquiries Call Richard Carson: 334-954-2577 or Email: SpecSoc@aol.com
2016 PHARMACEUTICAL SPONSORS
Accredo/Express Scripts
Aerocrine, Inc.
Alcon Laboratories
AstraZeneca
Baxalta
BioRx
CSL Behring
Dyax
GlaxoSmithKline
GSK
MEDA Pharmaceuticals
Merck
Mylan, Inc.
Novartis
ProAssurance
Shire
TEVA
Valeant Pharmaceuticals